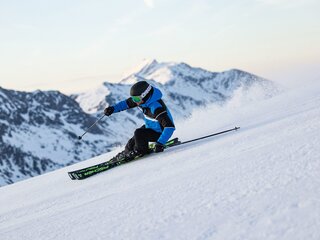 INTERSPORT Winkler
Your ski rental & bike rental expert in Ellmau
Free cancelation
We make your perfect skiing day easier!
Flexible for every situation and with suitable solutions. You can cancel your online booking free of charge right up to the last moment. Flexible, carefree and simple. The money will be returned to you in full – whatever the reason.
Well equipped from head to toe by INTERSPORT Winkler
Your partner for outdoor sports in Ellmau
The team at INTERSPORT Winkler in Ellmau consists of sports enthusiasts from the region, who bring a spirit and a wealth of experience with them. Combined with products deliberately adapted to the athlete and a unique service and rental, INTERSPORT Winkler offers you the ideal solution for outdoor sports.
A professional team is waiting to advise you at each of our locations "Talstation Hartkaiserbahn" at the cable car bottom station and "Stammhaus im Zentrum" in the village centre. In keeping with the motto:
From athletes for athletes – because we know what we are talking about.
Our Shops
INTERSPORT Winkler - 2x in Ellmau